Carlos Carriedo, Senior Vice President American Express Global Commercial Services Europe talks to ITM about exporting despite Brexit future.
Over recent years we've become accustomed to headlines reporting and forecasting the impact of ongoing political uncertainty on British businesses.
In the absence of clarity around how Brexit will affect UK businesses' productivity, performance and trade relationships, it is natural that business leaders will take a more cautious approach to spending and expansion – particularly when it comes to exports. But with the uncertainty in Westminster showing little sign of resolving itself any time soon, are businesses pressing ahead with exporting regardless?
That was the conclusion of American Express's latest Global Spending and Outlook survey, which interviewed 100 senior finance executives in the UK in 2019, more than half of whom represent companies that report revenues of $1billion or more.
UK CFOs optimistic about export growth
78% of UK CFOs in the study consider exports to be important for company growth, a figure that was 66% last year. This increase was reflected across Europe, but the jump was highest for CFOs in the UK. What is more surprising is that 70% of senior finance executives in the UK also said that they expect global trade policy and political change to strengthen their company's growth prospects.
This could all suggest that a 'Brexit fatigue' is setting in – where in the prolonged absence of clarity around trade relationships, Britain's businesses are vowing to plough on with expansion despite the turbulence.
Of course, this doesn't mean UK businesses are throwing caution to the wind with their growth plans. Exporting brings with it a unique range of challenges. 70% of CFOs, for instance, will be managing their foreign exchange risks more closely due to volatility in currency markets – up from 60% last year. 62% of the UK's CFOs also report that their companies will withdraw business activities from high risk geographic areas and focus on lower risk areas over the next year.
At American Express, our advice to exporters is that there's no substitute for preparation. Taking the time to gather research about where similar businesses have seen success, and how to contend with new operating environments – including new customers, policies and regulations – is critical.
Preparation, preparation, preparation
Businesses should begin by taking the time to identify where demand for their product lies – researching markets and evaluating their product offering to determine which of their products are most likely to be successful in certain geographies. Being selective about which products or services you take to new countries or customer segments minimises risk and is more conducive to sustainable growth.
Similarly, research alone is no substitute for getting into the field and visiting prospective countries to assess the landscape. Whilst technology is incredibly valuable for forging new relationships and managing growth abroad remotely, the most successful businesses will take time to go out and meet prospects in person and understand that market first-hand.
Once a target opportunity has been identified, it's important to take the time to plan your route-to-market and ensure your business has the knowledge and resource to manage the logistics of expansion. From overcoming language barriers to ensuring you have the staff with the right skills and market knowledge, businesses that take the time to prepare for potential obstacles are in a much stronger position to get new ventures off the ground.
Streamline payment processes
The same principles apply when it comes to managing payments or foreign exchange risks. Here, partnering with a payments provider can assist in taking payments and settling invoices without draining precious time from the company finance department. For example, at American Express, data from our integrated platforms enables us to provide customers with unique insights and benchmarking to help streamline the payments process. Similarly, we can provide international payments services such as FX risk management intelligence, forward contracts and cross-currency payments that can remove some of the pain points associated with international trade for businesses and their suppliers.
Ultimately, it's encouraging that UK CFOs are relatively undeterred in their export plans despite current uncertainty. With careful planning and preparation, and sufficient resource, there are encouraging signs to indicate British businesses can realise their export ambitions in the years ahead.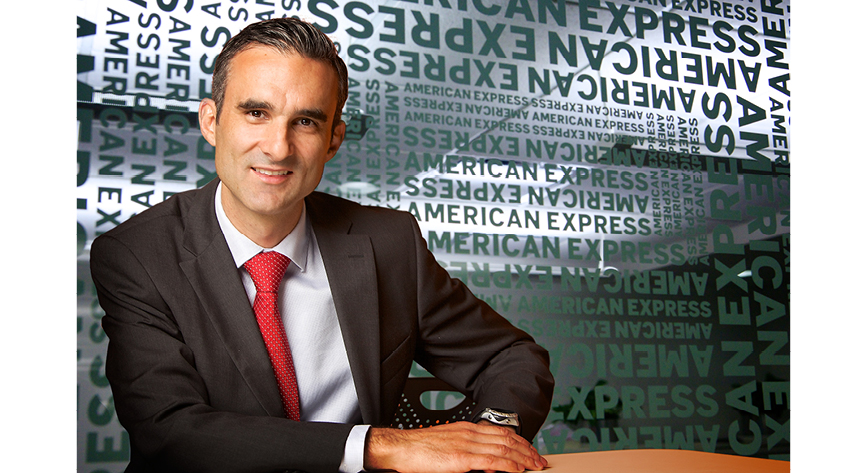 China on the move: Forging the new Silk Road using TIR
IRU Secretary General Umberto de Pretto talks to ITM about how TIR will be central to the realisation of Chinas Belt and Road plans
China has emerged as a key global player in the road transport industry.
May 2019 marked the one-year anniversary of the country's accession to the TIR Convention, a year in which China has progressively opened all its border check points and strengthened its ambitious plan to revitalise the Silk Road aided by the security, efficiency and cost benefits offered by TIR.
IRU fully supports China's Belt and Road initiative. Since the first Belt and Road Forum in 2017 in China, IRU has signed strategic agreements with the Chinese Government towards the joint building of the Belt and Road logistics corridors along the Silk Road route. In just two years, great progress has been made, accelerated by China's implementation of the TIR Convention. In the past year alone, China has opened 10 border-crossing points for TIR. Moreover, China will soon open 1,000 inland customs offices for TIR, offering the possibility for TIR transports to start directly from inland China.
As one of the most successful UN conventions operating under a multilateral framework, TIR's implementation in China marks the country's continuous advancement in developing the soft infrastructure required to fully realise its Belt and Road initiative. TIR is helping China significantly reduce its custom clearance costs, improve customs clearance efficiency and security, facilitate trade, and enhance its influence in the international road transport arena. The Chinese Customs authority, GACC, has already slashed the average time for customs clearance by over half in 2018.
But the benefits don't stop there: promoting TIR in key Belt and Road corridors and using road transport as the fourth logistics channel alongside sea, rail and air to connect China and Europe opens up huge trading potential. The first TIR transports have already been conducted along key Belt and Road routes such as China-Kazakhstan, China-Kyrgyzstan-Uzbekistan, China-Russia, and China-Europe, and TIR usage on these corridors continues to grow.
This growth has helped to deepen bilateral and multilateral economic and trade exchanges between China and neighbouring countries. Using TIR to forge the fourth logistics channel could be extended even further into Southeast Asia, with more countries from this region acceding to TIR. The development and improvement of the fourth logistics channel even has the potential to link up with other existing transport means under TIR for intermodal movements across the two continents and beyond.
International road transport is becoming ever more important amid China's plan to complete the building of an open, orderly, modern and efficient international road transport system by 2020. Meanwhile, the country is making great strides in developing interconnectivity with Belt and Road countries and plans to sign two to three bilateral/multilateral road transport agreements per year.
The benefits of seamless TIR transports for trade are clear: between China and Europe alone bilateral trade hit a record figure of USD 682 billion in 2018, with year-on-year growth of 10.6%, according to official figures. The commercial value of TIR along the Belt and Road route is similarly indisputable. Using the example of road transport between China and Europe, TIR transports remain competitive in terms of effectiveness, cost and flexibility, saving at least 10 days' transit time on average compared to rail, while being five to ten times cheaper and reaching similar door-to-door delivery times compared to air. What's more, the high flexibility of road transport allows for a high-quality "door-to-door" service.
TIR makes efficient cross-border transport a reality. The cost and time savings seen in TIR transports between China and Europe are only the start. TIR's advantages in terms of long-haul, multinational cross-border transport can be applied to other regions and countries along the Belt and Road routes and beyond and offer great trade and security benefits to those countries that embrace the TIR Convention.