Dale Hawson, Senior Customs Consultant at Langdon Systems discusses Langdon's Customs Software  
Can you tell us more about Langdon Systems? What is the history of the company and what are your goals for the future? 
Langdon Systems was founded in 1985 and delivers HMRC-compliant, multifunctional Duty Management Systems (DMS). We have a wealth of experience in developing and implementing both customs and excise solutions for a range of industries, from retailers and e-stores to manufacturers and warehousekeepers. Our length of service has allowed us to truly understand our clients, their needs, and the ever-changing landscape of customs and excise. 
In 2019, Langdon was acquired by Rosslyn Data Technologies, a provider of procurement and data management software. Since then, Langdon has undergone its largest redevelopment yet with the vast rollout of its CDS-capable software to its large client base, ensuring a smooth transition from CHIEF to CDS. 
Although Langdon has historically operated in its niche of providing SCDP (formally CFSP) software, we recognise that simplified procedures do not cater to every importer. Therefore, opening up our software to all types of importers is central to our roadmap for the near future. This roadmap, developed with constant feedback from our client base, has a whole host of enhancements and functionality additions planned for the coming months and years ahead. 
How are new customers onboarded and their software implemented?  
The starting point for each of our new clients is always asking, "What do you need?" We sit down with them and come to understand their business requirements, how they currently operate and exactly what falls into scope for their new DMS. It is only by fully understanding the client that we can provide a fit-for-purpose solution. 
The implementation process then depends on the product the customer requires. For example, our DMS Lite solution is as simple as providing a URL and login details. There's no installation or hardware required. This solution enables customers to quickly and efficiently complete their own customs declarations and submit them to CDS directly, all from day one. 
On the other hand, if the customer's operation requires our full range of functionality, then DMS Enterprise or DMS Excise will be offered. These products can be installed to the customer's own server, if desired, or hosted on one of our own dedicated servers to streamline infrastructure and maintenance requirements. In either case, interface meetings will be arranged to discuss system integration with the customer's commercial system. 
For all of our implementations, regardless of the product, we provide comprehensive and tailored training to system users. This will help demonstrate how to use the software, handle exceptions and get the most value out of the product. 
Throughout each implementation, customs consultancy can be offered to facilitate the change brought about by the introduction of the DMS. This can help customers fully understand their responsibilities in operating a DMS and their bonded warehouse. 
A period of User Acceptance Testing (UAT) is always offered to each customer, allowing users to familiarise themselves with the new modules, screens and processes. For clients migrating to Langdon from other providers, we have tried-and-tested stock migration tools to enable a seamless switch without any prolonged system downtime. Upon Go-Live, customers have the reassurance that they have dedicated support from the Langdon staff who have been centrally involved in the implementation. Only once the customer has confidence in their solution will they be passed on to our dedicated Support department for ongoing assistance. 
How do you use constantly evolving technology to your advantage? 
In recent years, we have seen a shift in the industry towards cloud-based solutions…
Read the rest of the interview in our latest edition here
Never miss a story… Follow us on: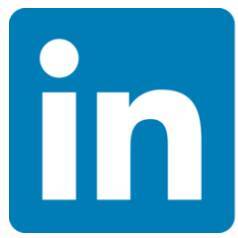 International Trade Magazine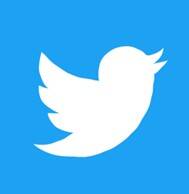 @itm_magazine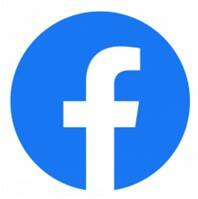 @intrademagazine
Media Contact
Anna Wood
Editor, International Trade Magazine
Tel: +44 (0) 1622 823 922
Email: editor@intrademagazine.com