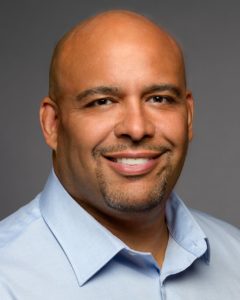 Don Miller, Chief Sales and Marketing Officer at Globe Tracker, discusses how artificial intelligence and smart sensoring can revolutionise the shipping landscape
Globe Tracker is an IoT technology company that specialises in end-to-end global supply chain visibility. The company specialises primarily on cold chain and high value cargo segments, with a focus on perishables, food and pharmaceuticals. The company's two main goals are to reduce cargo losses and waste in the cold chain and lower the carbon emissions footprint of cold chain transportation.
IoT has the ability to identify, locate and track assets.  How is this transforming pallet and cargo sensoring?
In the IoT market, we are seeing a lot of changes to do with local area networks, so whether it be LoRa or Bluetooth, you are going to be able to get more granular in the cargo that you track. Traditionally we have always been involved in the tracking of the logistics asset, whether it be the container, the trailer or the truck, but now the demand on cargo visibility has never been higher.
Due to Covid-19 and all the consequences surrounding it, full transparency of cargo in transit is integral. Not just perishable food, where tracking temperatures and ensuring high quality makes a lot of sense, but also with inventories that are on the move. Visibility allows you to track entire supply chains, how they get to distribution warehouses and how much inventory they are actually storing, because inventory storage costs are one of the things that are impacted.
When you have lack of visibility you store a lot more inventory than you need to, so it's about getting leaner across the entire supply chain and better managing it, especially at times when there is uncertainty or poor backups like you see in the west coast of the USA right now. In California they are just backed up for several days, so with those kinds of delays, real time tracking devices can help you navigate and get real time information into your systems to know and better understand how your supply chain is performing.
Transparency and traceability have never been more important to consumers, how is Globe Tracker assisting with this visibility in perishables?
Well, we have just launched what is the first globally compliant LoRaWAN integrated asset tag solution and that allows us to have the tag attached to the cargo or the pallet communicate to a device that we have already installed on the refrigerated container, the tag is low cost, very similar to what a data logger might be, but it logs its pallet or box ID along with temperature and sends it directly to the device that is already stored on the logistics asset.
Relative to transparency what is also in need, is LoRaWAN compliance globally, which means that LoRaWAN infrastructure networks that are run in various countries, whether it's Proximus in Belgium or Senet in the USA for example, put you in a position where you can register the tags on those networks and the tag itself will communicate to the network, you won't even need a device gateway. This innovation has massive implications for how temperature-controlled parcel shipments can be monitored globally. So, that's an exciting change.
In terms of traceability, if you have a density in the city you are able to track the temperature on a package that is headed to a customer, and all you have to do is use your phone to pair the sensor to the tag, and then the data goes to the cloud, and the rest is done by the network.
In a broader sense how is AI benefitting the shipping industry as a whole?
Step one in the AI journey has always been to deploy IoT. This allows you to collect large amounts of real time data. Once you can get hold of data you can start to run the analytics and the artificial intelligence around it, so I think the shipping industry is going to see some big jumps in the next few years, once they start analysing that data and using it to create different algorithms with artificial intelligence, new solutions will be developed, and this will cover more than just shipper related issues. There is already the start of predictive navigation routing for the cargo ships, based on ocean currents and weather, which resulted in optimisation of bunker fuel usage.
From our side we look at it in a few ways, number one, energy consumption. As the world tries to lower CO2 emissions and go greener we think the containers are a critical factor in this so we are aimed and focussed on trying to find out more green solutions. How can we monitor energy consumption or flag containers that may have increased power draw? Use predictive AI to detect failures based on current draws but also be able to optimise the green lanes of shipping containers. In the future you could modify temperature and controls to make sure that the commodities transported use the minimal amount of energy possible. This is what the future is about in AI and it is certainly hitting our industry in so many ways.
Saving food globally is another big concern of ours, where you can tell what pallet ripens faster than another one.
What we are trying to do in essence is to minimise food spoilage. 30% of all foods and medicines are spoiled, from farm to fork, so if we can work on reducing that 30%, we can lower the cost of food by optimising its quality and therefore increasing consumption. Providing affordable food should be everyone's goal so that everyone no matter their financial circumstances can have access.
You have discussed the future landscape, but are there any trends that you see prevailing in 2021?
Well, number one what we have realised is Coronavirus is not going away, there are variants. I think travel will be more limited and the nature of selling a product is going to change forever. Previously, you had opportunities at trade shows, and trade shows are now virtual, so all these people have to learn new skills of how to get involved and how to get your solutions out there digitally more than ever before.
What we have found is that in this market now because people weren't going out to lunches and weren't travelling so much they had mandates to continue their projects so in fact telematics and IoT was one of the things that they picked up. We have actually seen business increase due to the fact that they were looking to complete projects that they may have said had less priority, as they have more time on their hands.
I see a future where we are going to be in a position where each person within a shipping line will actually be able to see real time data visualisations tailored for their individual roles, because you can use IoT in so many ways, but data is just data unless you filter it, clean it and put it in the right place.
Anything else to note?
I think it is a good time to be in the visibility business. I would also say that the challenges still remain.
As a telematics operator to be able to ship and deploy over 1000 to 2000 refrigerated container devices per week, out in the field, across 18 countries or more, and covering all those languages, customs and duty processes is something that a lot of other companies haven't fully gotten to the scalability and the efficiency of being able to do well yet, that is something that Globe Tracker excels at.
Testimonial
Globe Tracker's pallet level sensors expand visibility beyond the refrigerated container for perishable shipments, extending control and value from farm to fork. 
A number of shipping and logistics companies have already started using Globe Tracker's revolutionary, globally compliant IoT tracking and monitoring sensor.
The sensor solution includes the latest in IoT technology that enables tracking of position, temperature, shock, and alarms to increase visibility and temperature compliance for shipping lines and their perishable customers across the supply chain. Shipping lines can share this data throughout the distribution chain, enabling real time visibility throughout. This further increases efficiency and increases quality for the beneficial cargo owners. 
"Globe Tracker gives shipping lines the opportunity to offer their customers full transparency and extra security of their high value goods beyond the container, and into the warehouses and retail segment through the pallet level sensor, explains Don Miller CSMO Globe Tracker" full elaboration of the solution can be viewed on line https://vimeo.com/510177996/751dcf5bc8
To stay up to date on the latest, trends, innovations, people news and company updates within the global trade and logistics market please register to receive our newsletter here.
Media contact
Rebecca Morpeth Spayne,
Editor, International Trade Magazine
Tel: +44 (0) 1622 823 922
Email: editor@intrademagazine.com