How will Brexit impact a small business? Duncan Geddes, Managing Director of Technical Foam Services, talks through what it will mean for his business.
"In a decade's time we may have recovered as a country, but many small companies could struggle to last until then. I expect to see a huge change in the makeup of British industry in the next two or three years."
With the vote on Theresa May's Withdrawal Agreement being delayed once again, the indecision around Brexit seems, impossibly, to still be growing. When it does finally arrive in the Commons, far from being a take it or leave it scenario, voting against the Prime Minister's deal would leave almost every other option still on the table. So where does this leave small business?
"For me, the concern around Brexit can be summed up in one word – uncertainty". With around 90% of the company's raw material trade in the EU and 80% of their workforce also from the EU, Duncan Geddes, the Managing Director of independent foam manufacturer and convertor Technical Foam Services, is in an ideal position to discuss the implications of Brexit for SMBs.
How early did you begin planning for a no deal?
Early 2018. Where food and medicine have a short shelf life and their import and export needs to be really well organised, we are lucky to handle material that often has a long life. If a truck takes two days to get through a port instead of one day it is not such an issue for us.
Earlier this year we started ramping up our stockholding of raw materials to the extent that we took on an additional warehouse. We are now holding an increased supply of raw materials. In the event of a no deal next year we can carry on supplying our UK customers with the additional stock that we have.
What is your biggest concern?
We are trying to buy two or three months ahead, but we only have a certain amount of cash. My worry is that we get to Brexit and the pound plummets again. We will be okay for a few months, but is the pound likely to recover soon after? I don't think so. That is a real worry to me.
A couple of percent drop here or there is the reality of trading and dips from big announcements have to be taken on the chin, but the pound has actually devalued by around 14% since the referendum, which is huge. It is great if you export, but in a business such as ours, which is 95% supplied in the UK, it is not good. We are a classic case of a company that imports the majority of our raw materials.
What is your opinion on the Withdrawal Agreement as it stands?
I get the impression that the current deal, despite being almost 600 pages, is still quite wishy-washy and open to discussion down the line. If there was time to amend the deal it would be a good starting point, but it strikes me that the deadline we have coming up is too soon to get a better deal organised.
If you could put Brexit back by a couple of years, you would probably say Theresa May's deal would be a good foundation because there would be time to finalise the details. I just get the feeling it is all a bit rushed now. It is a gamble on her part because if it doesn't go through, I'm not sure where that leaves her. I think we have got a massive dilemma then.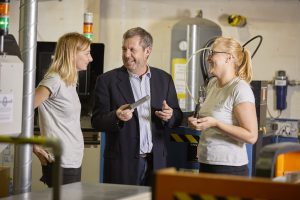 What would be a good deal for small business?
Small business would probably take the deal Theresa May has proposed. In theory nothing is going to change after Brexit for months. People are forgetting about the transition period which would give us 18-months for things to settle down and businesses to reorganise or adapt where necessary.
In order of priority, I think the preference is to have a deal, whether it is the current deal or an amended version. Second, is another referendum, which will probably mean we stay in the EU. The final option is no deal at all. I think a no deal would cause quite a lot of chaos, but once a deal is announced, whatever it is, British businesses will then be able to adjust accordingly.
If you were to advise other small businesses, what should they do to prepare, starting today?
First of all, look at your supply chain in terms of what impact a no deal or bad deal could have on getting your raw materials into the UK.  Look ahead and see what impact Brexit could have on your imports and exports and adapt. If your weekly shipments to Europe are affected, do you have to acquire more stock in that country, or do you need to allow extra time for stock to arrive? What are the actual effects?
Secondly, consider what impact it could have on your customers in the EU. For example, if you're exporting to a company in Germany, you need to know how Brexit could impact their relationship with your business. Is it going to be harder for them to deal with you? What can you do to lessen the impact on their customers?
Logistics are also a huge thing. Companies that have a real issue with delays trying to come through Dover port could try to avoid major ports. It is easier said than done, but routing through Felixstowe or other ports now could reduce issues later on.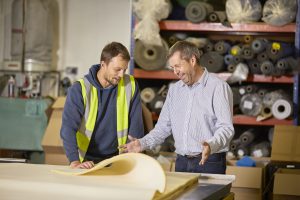 What is the future of British industry?
In a decade's time we may have recovered as a country, but many small companies could struggle to last until then. I expect to see a huge change in the makeup of British industry in the next two or three years. Many companies will struggle. Perhaps they are too big to react swiftly, perhaps they retain an older structure. Having said that, a lot of smaller companies will cope with Brexit because they are flexible and dynamic. As soon as they know what is coming their way, they will be able to adapt and react. I would say that most companies that are prepared to make changes quickly will be okay, whatever happens in March.
As soon as we have a decision and a deal, the people who are running businesses can sort out how to work with it, but sustaining good relationships and communication is the key. If your European suppliers still want to supply you and your European customers still want to buy, together we will all find a way through.
The Prime Minister's deal is far from perfect, but everything will get sorted out in time. Whatever happens, British business and manufacturing will carry on, EU and UK companies will still work together, and the world will keep turning.