Established Icelandic MRO provider, Jetmx, was acquired by Challenge Group in September 2021, almost doubling its workload overnight. A positive challenge reliably and efficiently mastered by certified experts in smooth maintenance.
Delivering on the world's logistical challenges requires a perfectly maintained fleet. With the acquisition of Jetmx in 2021, Challenge Group secured top-quality, seamless, in-house line maintenance for its growing number of aircrafts. Headed by CEO and Accountable Manager, Erlingur Petur Ulfarsson, Technical Director, Magnus Johannsson, and Maintenance Manager, Sigurdur Steinthorsson, the Icelandic MRO provider became Challenge Technic in 2022. Alongside its existing portfolio of 35 international airline customers such as Icelandair, Cargo Air, ABX Air, ASL, TUI, West Atlantic, Challenge Technic simultaneously gained its newest and largest customer: Challenge Group.
"Joining Challenge Group provided Jetmx with excellent opportunities for expansion at just the right time. Plus, we wanted to be part of the winning mentality that we saw in Challenge Group's corporate culture," says Erlingur Petur Ulfarsson, CEO and Accountable Manager at Challenge Technic. "We approached our company transition from Jetmx to Challenge Technic in the same way as we always deal with every maintenance project – with a core focus on minimising downtime and disruption for our customers."
In a first step, Jetmx staff were informed of the acquisition, the reasons for the decision, the companies' joint vision, and the added responsibilities to come. Following this, the new company name was communicated to Jetmx' customers. As there was no change to the business model, the switchover was smooth and well-received.
"With the addition of Challenge Group as our main customer and Challenge Technic being responsible for the entire Challenge fleets' A-checks, our workload increased by 40% over the space of the first month. A challenge we gladly met by increasing our expert workforce by 33%," he adds.
Founded in 2018, the company is relatively young, however, Challenge Technic's management team has more than two decades of MRO experience, and its staff of around 80 engineers are all experienced and uniquely qualified with multi-aircraft ratings. This along with Challenge Technic's six approvals from EASA, Israel, the UK, Canada, Bermuda, and Cabo Verde, provides the versatility required to service the diverse fleets of its customers. Challenge Technic soon established itself as a mid-size MRO, generating over USD 10 million in annual revenues, and becoming one of only 3% of businesses to be recognised in Iceland's Business Newspaper in 2022.
A small team of six (including the CEO/Accountable Manager, Technical Director, Quality Director, Safety Manager, Finance Director, and an Accountant) directs the company from its headquarters in Iceland, where it has been authorised to operate by ICETRA (CAA Iceland). Challenge Technic's 80 engineers work at its five locations in Liège/Belgium (which is mainly where large aircraft parts such as engines and winglets are stored for customers), Hannover, Cologne and Leipzig in Germany, and Sal/Cabo Verde. Cabo Verde has seen the most growth since the acquisition, in terms of staffing.
Challenge Technic's long-term strategy is to work on expanding its MRO location network as well as its customer portfolio. Two new customers are due to join Challenge Technic this year. Its mid-term focus is on providing the best possible customer care to Challenge Technic's growing customer base, as Erlingur Petur Ulfarsson explains:
"Exceptional Customer Care and Operational Efficiency are Challenge Technic's goals for 2023, as the air cargo industry adapts to pre-pandemic supply and demand patterns. We are constantly optimising our own efficiency to keep costs at a minimum. The customer care we provide at Challenge Technic is unique: we always have qualified staff on site capable of troubleshooting and ensuring that the aircraft can maximise its flying hours."
Challenge Technic's customer service sets it apart from its peers. A dedicated contact person is available 24/7 to coordinate issues, facilitate communication, and keep customers updated on the maintenance status of their aircraft.
Read more news and exclusive features in our latest issue here
Never miss a story… Follow us on: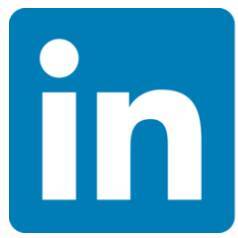 International Trade Magazine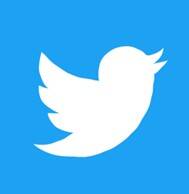 @itm_magazine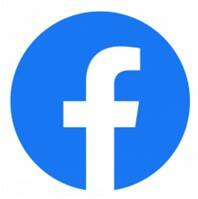 @intrademagazine
Media Contact
Anna Wood
Editor, International Trade Magazine
Tel: +44 (0) 1622 823 922
Email: editor@intrademagazine.com