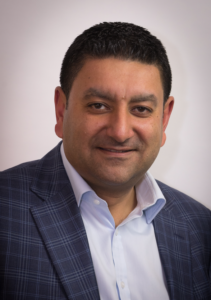 Mohit Paul, SVP at BluJay Solutions
The more complex the supply chain, the greater the chance that logistics management challenges may arise. But by increasing visibility and traceability across the supply chain, it is possible to counteract this complexity and instead harness your data to improve your business. This is done by monitoring performance and making informed strategic decisions to improve performance based on data. Collecting data is not a goal in itself, but a means to optimise the supply chain. So, where do you find that data and how do you convert it into valuable and usable insights?
The supply chain is a combination of several parties, in which suppliers, warehouses, transport companies and third parties are connected. They all work in collaboration to ensure that products arrive at their final destination. Each party generates data during this process. These could be widely differing factors, such as the number of orders, the kilometres travelled, stock levels in the warehouse, delays or the total delivery time. Everything can be measured, but that does not mean that it will immediately be valuable.
Avoid getting bogged down in a mountain of data
This data can help to improve processes and overall operational efficiency, but there is also the danger of working with an enormous amount of data. It can be easy to get stuck in that ever-growing mountain of data, also known as big data. For example, BluJay's most recent industry research showed that 56% logistics providers which rated as 'early adopters' are still using Excel spreadsheets to manage their supply chains.
One of the reasons why big data analysis is not used to its full potential is a lack of expertise in some organisations. Analysis requires expertise in finding, refining, managing and interpreting data in order to actually derive value from it. This is where the Logistics as a Service (or 'LaaS') model comes in and can add value. LaaS is a managed service whereby customers receive expert analysis of their supply chains, including beta features developed through the analysis of anonymised data from a wide variety of other customers' supply chains. Embracing the experience of a LaaS team can help develop meaningful Key Performance Indicators (KPIs), helping define how success can be measured.
Insights through data
The moment KPIs are used and more information about the chain becomes available, there is also more insight into the performance of that particular supply chain and it is easier to control. This is what we mean when we refer to 'actionable intelligence'. If used correctly in the decision-making process, organisations can gain a much better understanding of the supply chain challenges, and potential solutions that not only reduce cost but drive value. That in turn leads to asking wider strategic questions, such as "Are my distribution centres at the right locations?" and "How is my supply chain affected if I change location?".
This is how small pieces of data, when harmonised and analysed, can be vital in making important and major changes to the supply chain in order to increase performance. The process is four simple steps: collecting data, analysing data, making decisions and implementation. This is a constant improvement cycle, which leads to an approach of continual optimisation and innovation in the supply chain. It may even lead to efficiencies in the wider business, such as implementing new production and purchasing schedules to reduce the costs of the supply chain.
When the company has completed the cycle, it is time to start the process again. Actionable intelligence makes it possible to gain insight into how the supply chain is performing and managers are challenged to ask questions about matters that were invisible before. There is no doubt that in the new era of big data, the logistics industry is one that can benefit most.