ITM Editor, Anna Wood, attends the UK-Francophone West and Central African Trade and Investment Forum 
I was fortunate enough to be invited to The UK-Francophone West and Central African Trade and Investment Forum which took place on Wednesday 19 October in Central London. The aim of the forum was to highlight to UK investors that Francophone West and Central Africa is open for business and to demonstrate the wealth of opportunities available in the region for investors.  
The forum welcomed a variety of guests, from senior politicians to business leaders, from across eight African countries, as well as those from the UK. The inaugural forum saw around 500 delegates attend, including six UK Heads of Mission representing eight African countries, as well as politicians and business leaders from the UK and Africa. In addition to governmental presence, 300 well-capitalised, multi-disciplinary British companies with an interest in emerging markets and expertise in banking, finance, infrastructure development, healthcare, education, clean energy, agro-processing, legal services, pharmaceuticals, de-carbonisation and FMCG were present to see for themselves the scale of opportunity. 
The two-day inter-governmental event was hosted by London-based DMA Invest in partnership with the Department for International Trade and UK Export Finance. The forum was a huge success, with hundreds of senior politicians and business leaders in attendance and deals worth millions of pounds announced from deals completed at the event between businesses and governments.  
The demand for the event was larger than initially thought. Such was the interest in the event that 500 businesses, governments, friends and colleagues joined for the event on Wednesday, with a further 300 businesses unable to gain admission due to capacity. A further 300 businesses and individuals were on the waiting list for the event but were unable to gain admission due to the capacity of the venue and unprecedented demand for such an event. 
Discussions at the event focused on how businesses could seize new potential opportunities across these African nations that have had little history of trade with the UK and be able to foster new profitable relationships.  
The day's events 
The forum began with a welcome address from Hon. James Duddridge MP, followed by Samir Abhyankar, Managing Director and Head of Private Equity for British International Investment. Together, they welcomed the array of guests in attendance, and set the scene for the following events of the day. 
Beginning the proceedings of the day, the first panel session was entitled "The Unique Francophone Offer". Within this session, experts discussed the regional economic outlook and the types of investment opportunities available in the region. The talk was headed up by Dr Mabouba Diagne, Vice President of ECOWAS Bank for Investment and Development, Tinashe Makoni, General Counsel, Private Sector Infrastructure Development Group, Steve Grey OBE, Regional Head, West Africa, UK Export Finance, and Mirabell Mayack, Head of Governmental Affairs, African Investment Intelligence.  
The Unique Francophone Offer session discussed the different ways UK investors could invest in the region, as well as giving tips and tricks on the ways business is conducted and cultural differences between the UK and this particular region of Africa. Within the panel, there was a large emphasis on improving education of UK investors on the ways business is conducted within the region. As there is a large cultural difference between the way business is conducted in the UK and Francophone Africa, it is imperative that UK businesses adapt the way they conduct business, or ensure having a cultural translator within the business deal… 
To read the rest of this exclusive article see our latest issue here
Never miss a story… Follow us on: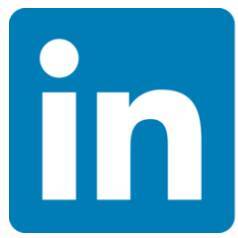 International Trade Magazine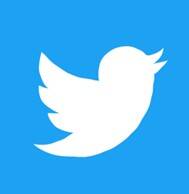 @itm_magazine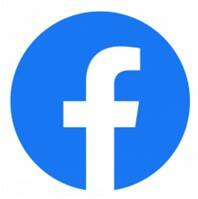 @intrademagazine
Media Contact
Anna Wood
Editor, International Trade Magazine
Tel: +44 (0) 1622 823 922
Email: editor@intrademagazine.com