Davind Dhingra, Director, Solution Consulting at BluJay Solutions discusses post-Brexit trading
Although the last-minute Brexit deal brought a sigh of relief to the worldwide business community, the first few months of post-Brexit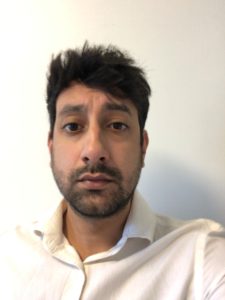 trading have been anything but smooth. Customers began to face the brunt of the changes almost immediately: a surge of excessive charges, product shortages, and obstacles to particular products or retailers have come as a shock to customers accustomed to easy UK-EU trading.
These post-Brexit customs challenges aren't simply the maturation of the early stages of the Brexit deal. They are the after-effects of the agreement's terms. Sending a product across the border has changed forever. Without properly doing their homework, companies are ending up passing huge costs onto the customer.
Adaptation to this new business environment is critical to ensuring sustainable cross-border trading in the long-term. Below, we ask why these costs are creeping up on customers, and what can be done to absorb them further back in the supply chain process. This way, organisations can ensure consistent levels of quality service as they navigate the post-Brexit trading landscape.
Knock, knock. Who's there? A shock delivery fee!
In today's 'now economy', UK shoppers are used to quick and easy delivery at the lowest cost possible. However, since the 1st January 2021, nearly half of UK consumers who have purchased goods from retailers based in the EU have experienced issues. The most shocking of these may well be doorstep taxes, such as a surprise fee of £82 on a £200 coat from the EU.
These fees have come as a surprise not only to consumers, but to product sellers too. Though a Brexit deal was secured, the new trade landscape remains vastly misunderstood by swathes of the international business community. A lack of preparation has caused confusion over new VAT requirements, duties requiring payment, and the mitigation options available. Indeed, the British Chambers of Commerce (BCC) states that 49% of UK-based exporters in a survey of 470 firms had suffered problems with post-Brexit arrangements. This all filters down to poor communication to customers who are left to foot the bill.
This cost must not be shouldered by the customer; if companies wish to remain competitive, they must be educated on these new costs that aren't going away. Advanced customs planning offers mitigation to those who prepare. For example, a customer we've worked with was shocked to learn that, without mitigation, they'd face £180,000 of duty annually that didn't exist before. Luckily, they were clued up on the government's customs warehouse scheme, which offers them 100% relief on goods that have a positive rate of duty. For those without the right guidance from customs experts however, such schemes could fly under the radar and continue costing customers a pretty penny – and their brand loyalty.
Off limits: Brands are refusing to ship across the border
The increased complication of the post-Brexit trade landscape has seen companies on both sides of the border pull back from international trade completely. For example, EU company Dutch Bike Bits will ship to all countries except the UK following the deal and the extra costs they perceive as insurmountable. Similarly, despite the UK's strong e-commerce history, many UK small and medium enterprises (SMEs) are finding that they can no longer trade with the EU, forcing them to miss out on commerce with customers who were willing and engaged before 1st January.
Many smaller organisations bided their time to wait and see what the new trade landscape post-Brexit would look like. Unfortunately for many, the amount of red tape came as a shock. Even those with experience trading with more complex 'third countries' (those outside of the EU, pre-Brexit) needed to make large-scale adjustments and investments to adapt to the new requirements. Others pulled back: UK exports to the EU fell by 41% in January, and EU imports by 29%.
Taking no action inhibits companies from the degree of international trade they are used to. This is because, even before fees for non-EU goods, moving shipments across the border now requires 'double duty hit': an export declaration to leave the EU, and an import one to enter the UK. Previously, none was required. The government's conservative estimate was that this would create an extra 270 million declarations per year, but many suspect it is double that.
For businesses of all sizes, this overnight increase in declarations requires either outsourced services, which charge high fees, or automated solutions to manage the sheer volume of data required for clearance. The latter option offers a good return on investment; AI and machine learning-enabled technologies complete and submit forms, drawing upon embedded customs experience, and saving huge amounts of time for organisations, ultimately justifying the cost of continuing to make products available to the international customer base.
Shipping mistakes causing package hold-ups
Shoppers are facing a commerce headache. Many are finding their favourite brands to show new levels of unreliability; they're paying higher prices, waiting longer for purchases or refunds to process, or simply being unable to find products online or on shelves. In fact, consumer group Which? recently found that 24% had experienced delays in receiving goods following Brexit.
Businesses that have noticed the shock 'doorstep fees' customers are facing, but also do not want to pull out of the international trade market, are forging their own way through the customs confusion. They are certainly brave; according to government estimates, 147,000 businesses who trade internationally have no prior experience of customs because they have only sold goods to EU states.
However, there is another cost to pay. Customers who are used to a smooth returns processes are receiving poor service. Which? found that a huge 87% of those who returned goods to sellers or manufactures in the EU have faced delays, unexpected paperwork, or extra charges. The reason behind this is that returns cost more than ever for companies who are unable to claim duty and VAT back. As they attempt to manage these costs long-term, whilst avoiding shipment mistakes in the present, managers are struggling to provide the stability that customers need.
Managing these complications amid the booming e-commerce landscape is vital. Yet, to inspire the necessary confidence to compete, managers must lean on customs specialists. There's a shortage of these trained agents: the UK government estimates Britain needs 4 times as many to cope with Brexit. Yet, their value is unparalleled in helping organisations know their options, and set customer expectations. Along the supply chain, customs experts can enable visibility, lessen delays, reduce errors and protect customer interests.
All is not lost for those that seek customs help
Without expert assistance, few organisations will be able to comprehend the complexities of post-Brexit customs. However, there's plenty of advice out there, in the form of hiring customs experts, adopting assistive technologies to streamline processes and provide good ROI, or even simply using online resources to educate and inform. Whatever route an organisation chooses, specialised knowledge and tools are key to providing the confidence to continue competing in the profitable UK-EU market.
These new costs aren't going anywhere fast, so the best thing an organisation can do is focus on minimising the risk posed to the customer. This way, they'll maintain much-needed customer loyalty, even as we continue adjusting to a challenging trade environment.
To stay up to date on the latest, trends, innovations, people news and company updates within the global trade and logistics market please register to receive our newsletter here.
Media contact
Rebecca Morpeth Spayne,
Editor, International Trade Magazine
Tel: +44 (0) 1622 823 922
Email: editor@intrademagazine.com