Stephanie Munn, Marketing Manager at PALLITE discusses exclusively for International Trade Magazine the new laws post Brexit about pallet usage in warehousing in the EU and UK
According to the Oxford dictionary, a pallet is a 'portable platform on which goods can be stacked, stored, and moved'.
But as businesses involved in international trade, we all know traditional wooden pallets far more intimately than that.
They are great big, heavy hunks of wood that get thrown around your warehouse. They get sent from place to place and get dragged around filthy yards and dirty floors. They can give you splinters, backache and have nasty nails sticking out of them – it could not possibly get more unappealing. And on these pallets, we put our precious, most valuable goods and products. They are merely an enabler – a means to an end.  Nothing more. And for that very reason, they are probably also the most overlooked part of most supply chains. 
Until now.
Before the UK left the EU on 1st January 2021, EU member states were not required to use heat-treated wooden packaging, primarily wooden pallets and shipping crates, to exchange goods between themselves, including the UK. After the UK left the EU, the law changed to state that all wooden packaging moving between the EU and the UK, in either direction, must be ISPM15 compliant. 
ISPM15 applies to all wooden packaging materials such as pallets and shipping crates. They state that all solid wood and wooden packaging materials over 6mm in thickness and used for export must be treated. These regulations exist to help prevent the spread of pests and diseases found in wooden packaging that could harm ecosystems. 
In addition, wooden packaging moving in either direction between Great Britain and Northern Ireland must now be ISPM15 compliant, and any wooden packaging moving in either direction between Ireland and Great Britain via Northern Ireland. Movements between Ireland and Northern Ireland alone do not require heat-treatment.
Due to this change in regulations and shortage of the heat treatment capacity for wooden packaging, current UK supplies of heat-treated pallets and shipping crates are not meeting demand.
As a direct consequence, and according to the FEFPEB European Pallet timber price indices, wooden pallet prices are dramatically increasing, and manufacturers are feeling the strain. Reports show that UK pallet timber prices grew by 4.4% from December 2020 to January 2021 and grew 13.2% in the final quarter of 2020, cumulatively more than 20% over the last three quarters of 2020. And in February 2021. This trend is expected to continue, with The Timber Packaging & Pallet Confederation (TIMCON) warning that unprecedented prices and availability of raw materials will affect the packaging and pallet market for the best part of 2021.
Thanks to the understandle preoccupation with COVID, the humble pallet continues to be overlooked despite the heat-treated pallet shortage evolving day-by-day.  Companies are only just discovering there is a problem when they come to reorder stock. They are being hit with long lead times, lack of availability, and price increases, all of which impact their ability to do business.
But there many alternative pallets and shipping crates available. When looking closely at your supply chain to overcome your Brexit woes, don't fall into the trap of, "But we've always done it this way", as their benefits reach above and beyond export compliance. 
Corrugated & paper 
Corrugated pallets use traditional fluting found in domestic cardboard whereas paper pallets use a honeycomb structure to give extra strength. Both are entirely exempt from ISPM15 regulations as, quite simply, they are not made from wood. Whilst corrugate pallets are commonly used as 'single-use pallets', paper honeycomb pallets allow for multiple trips, and as lightweight alternatives to traditional pallets, they both deliver freight and fuel savings, making them ideal for export whilst contributing to a company's sustainable credentials. Paper pallets perform better than corrugate in strength tests with the most popular being robust enough to hold up to 750kg, with some even holding up to 1.2 tonne – that is the same as ten baby elephants! What's more, paper pallets are moisture resistant although they are not waterproof, so they should not be left outside but can be designed to be a direct replacement for wooden pallets in durability and strength. Both corrugate and paper pallets make strong contenders for alternative pallets for supply chains that export.
Presswood 
Lighter than wood and made from wood fibres, these pallets are moulded at high temperatures from wood chip and chemical resin meaning they are ISPM15 compliant. Benefits include nestability to save space in storage and lighter than traditional wood for those all-important savings on fuel and transport. Whilst they do not have a flat surface, they are suitable for boxed products but can be tricky to dispose of as a result of the resins used.
Plastic
Whilst 'plastic' might not seem like an environmentally-friendly option, these pallets can be reused many times – although they are difficult to dispose of afterwards. Available in a wide range of different specifications, including some with rather hefty price tags, these pallets come into their own in closed-loop supply chains and are entirely exempt from ISPM15 regulations. They are easily cleaned and can be washed and sterilised, making them ideal for industries like food and pharmaceuticals.
All these alternatives have their benefits and flaws, but why don't we evaluate wood in the same way?
Expensive. Dirty. Subject to export requirements. Nails and splinters. Heavy.
A drain on the business financially. Unhygienic with a risk of contaminating stock. Admin heavy. They're dangerous for teams (over 30,000 people were admitted to hospital with pallet-related injuries over four years!).
And the benefits?
I am not sure I see too many benefits over alternative pallets. Will supply chains finally challenge the status quo – even if it is out of necessity rather than the desire for innovation and progression?
The future is green
Business is no longer solely about profits. As the new focus on ESG has shown, it's about corporate responsibility, too. Supply chain and warehouse managers need to keep this in mind to ensure their businesses remain viable in the new corporate climate. On the upside, a focus on green supply chain management practices will benefit both the business and the environment.
These efforts also have an indirect impact, as businesses interested in sustainability will practice green purchasing by more closely vetting vendors within their supply chain. By adopting sustainable business practices, warehouse managers can ensure their facility is both a moral and practical fit for manufacturers and retailers looking for partners.
With increased concern for the environmental impact of shipping materials, wood pallets provide an eco-friendly option. Materials used in their construction can be harvested from old pallets, or recycled for other uses. The pallets can be recycled into mulch, poster board, and paper. Old ones made from wood can also be used to construct new pallets, depending on the condition of the material.
Unlike those made of plastic, if wood pallets break, repairs can be made to restore them for use. Many wooden models are made with various boards. These boards can be removed, if broken, and replaced individually. If a plastic pallet cracks or breaks, repairs are not as simple because the material would have to be melted down and remolded in order to make a repair. Wood pallets are quick and easy to construct. Many pallet manufacturers build them by hand. Construction of the simplest design, stringer pallets, often requires only three stabilization boards, with deck boards attached. Stringer pallets can be constructed in just a few minutes, once the materials are measured to meet the manufacturing size standards.
Raw materials used to manufacture wood pallets can be inexpensive. Softwood is often used to build disposable pallets, and is extremely cost effective. Hardwood is more expensive and often requires a down payment from the business ordering hardwood pallets before they are built. Hardwood pallets may cost more than other wood pallet varieties, but they can be resold, or even sold back to the manufacturer for replacement parts or resale. Some hardwood manufacturers will reduce the price of the pallet, if the business agrees to return those that are used. Many hardwood models are known as block pallets, which can be lifted from all four sides. Wood pallets that can be lifted from all sides may be easier to store in a warehouse, and to maneuver with forklifts or pallet jacks.
Green warehouse design has the potential to offer both direct and indirect cost savings for businesses. In a green warehouse, resources last longer and are replaced less often, energy costs are lower, and human error is reduced. When a company makes a point of improving its impact on the environment, its reputation and public perception may also be enhanced. By taking steps toward a more sustainable warehouse now, supply chain managers will be better prepared for a future in which a company's ethical and environmental track record are crucial to profitability.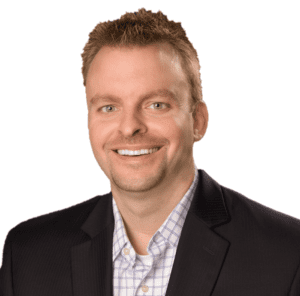 Commentary: Jonathan Parks, Senior Vice President of Supply Chain, iGPS
Warehouse managers often view pallet sorting and handling as wasted time. While shipping platforms are necessary tools, they also require maintenance and storage. And the more time warehouse workers spend handling and storing empty pallets, the less time they can dedicate to essential tasks like managing inventory, receiving orders, and loading shipments. 
By simplifying pallet sorting and handling, warehouse managers can increase efficiencies and reduce costs associated with managing their pallet fleet. Pallet pooling offers a dynamic strategy for saving valuable time and resources.  
Pallet sorting is not a complicated task; it's a mundane one. In larger warehouses, pallet sorting requires significant labor and space. Solving pallet sorting challenges require warehouse managers to assess four key issues: volume, tracking, variety, and sanitisation.
Pallet pooling is a method of leasing pallets. This strategy provides many benefits to warehouse managers by offloading maintenance and storage responsibilities to a third party. Managers can boost these benefits by working with a company that offers plastic pallet pooling.
While no warehouse manager will ever escape pallet sorting demands entirely, a pooling model can reduce and simplify these issues. Transitioning to pooled plastic pallets allows managers to work with a third party and ensure a scalable supply of durable, hygienic platforms. Meanwhile, the time saved from maintaining pallets can be applied to tasks that generate revenue.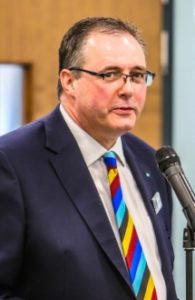 Commentary: Edward Hutchison, Managing Director of BITO Storage Systems
While constant innovation generates a stream of new intralogistics solutions, 'classic' pallet racking remains the most commonly used storage system. Its relatively low investment costs and flexibility – whether through changing rack configuration, retrofitting special purpose modules or adding extra bays – have made it an indispensable framework for storage and order picking systems.
Of course, many operations use pallet racking as the basis for straightforward storage and retrieval of full pallets, either to fulfil customer orders or as a bulk store for replenishment. But the trend toward shorter product life cycles is increasing SKU numbers. The drive to minimise stock levels for each SKU and improve picking process efficiency to speed up order fulfilment, combined with demands for Just-in-Time delivery and online retail, is generating a greater need for small parts storage. 
This is where the adaptability of pallet racking comes to the fore because small parts picking can be easily integrated within pallet racks. One option is to create small parts pick locations on the reachable ground level, with upper storage levels serving as a buffer store for replenishment. Small parts storage containers will help to store and organise small goods and C-parts – making them available for quick and easy picking. 
This will result in a reasonably efficient picking process but ground floor locations within a pallet rack will, of course, be limited. Solutions are therefore required to maximise the available space to create a pick face with sufficient locations for the required SKUs, and enough stock to ensure availability during picks. 
Flow shelves can be easily installed into pallet racking to increase the number of pick locations and volume of SKUs located on the ground level pick face. Goods are effortlessly accessible from the front of the racking – the rollers on the flow shelves allow bins and containers containing small items to be picked to roll smoothly to the front of the shelf – which makes picking easy. A full container of parts will roll to the operator each time the empty one at the front is removed.