Anna Wood, Editor of ITM, catches up with Guillaume Halleux, Chief Officer Cargo at Qatar Airways, to discuss their place as an innovator in the air cargo industry 
How do Qatar Airways Cargo continue to innovate within the air cargo industry? 
In April 2022, Qatar Airways Cargo launched VISION2027: The Next Generation to define the future air cargo industry. Thanks to our many dedicated and passionate employees across the world, we have maintained the number one position for four years since 2019, in terms of market share. 
Qatar Airways Cargo wants to impact the world positively in plenty of ways with its vision of adding value to the air cargo industry by building out in all directions and offering simple service.  
Our innovation strategy focuses on the end-to-end digital experience for our customers and our staff. The multi phased omnichannel experience launch in 2022 offers our customers various engagement channels starting with our own Digital Lounge, a revamped, comprehensive, and intuitive cargo customer portal.  
In addition, we are connected via APIs to third party marketplaces such as WebCargo by Freightos, Cargo.one and CargoAi. Qatar Airways Cargo is also collaborating with Freightos to offer a payment module that eases transactions with Qatar Airways. Our non-IATA CASS customers do not need to experience the hassle of account opening with Bank Guarantee, they could simply set up a new account and load the wallet with funds to transact.   
Qatar Airways Cargo team prides itself in its organisation's DNA, which consists of Safe Not Sorry, Customer Always in Mind, Resilient by Nature, Perform Better Together, Truth in Data, Use Our Passion for Good. Qatar Airways Cargo truly believes that this Cargo DNA is a perfect recipe for its innovation of which we will see a lot more in the coming years.  
As an innovator, what recent developments have you introduced that solidify your place as a market leader?  
Digitalisation has been a game changer and the pandemic has shown us just how important automation and digitalisation are. Many of our digitalisation projects started even before the pandemic and we are working towards completion of many other digitalisation projects such as engagements with marketplaces, online rate distribution and h2h API channel integrations with customers. We are also continuing our support to IATA Digital Cargo initiatives including the IATA One Record project as well as ULD Bluetooth Low Energy (BLE) tracking, dynamic pricing, digitisation of the cargo sales funnel using Salesforce, data visualisation, data warehouse etc. 
In 2022, we have invested in a number of initiatives that have provided a much more connected experience for our customers. We started off with the booking experience as it is one of the key steps towards the start of the journey in moving cargo and hence the need to get it right. As part of the new year, we will be taking this journey forward by elevating this booking experience with more focused enhancements tied in with clear operational strategies to complete the journey of cargo till its final destination.  
Being an innovator is not only about having the best fleet, service and innovations but also giving back to the community and caring for the environment. Our sustainability programme, WeQare was launched in June 2020 during the pandemic. We have been lauded by our customers and partners for this innovative programme and so far, we have launched four chapters, each dealing with four core pillars: environment, society, economy and culture.  
What are the advantages of air cargo over other forms of transportation?  Speed and reliability are the main advantages when shipping via air compared to other modes of transport. Other than that, customers shipping via air have access to an extensive network as well as…
Read the rest of this exclusive interview in our latest issue here
Never miss a story… Follow us on: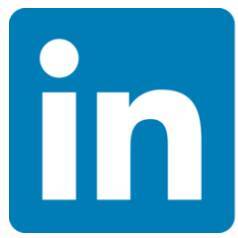 International Trade Magazine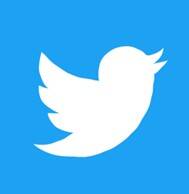 @itm_magazine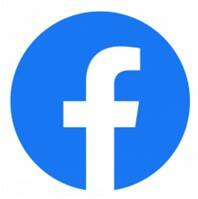 @intrademagazine
Media Contact
Anna Wood
Editor, International Trade Magazine
Tel: +44 (0) 1622 823 922
Email: editor@intrademagazine.com