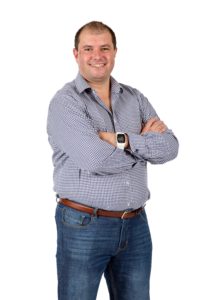 Steve Purvis, Operations Director at Bis Henderson Space takes part in ITM's 60 second read Traders Corner for the latest edition of ITM magazine. 
What does 'logistics' mean to you?
Logistics is all about the coordination of inbound and outbound flows of goods, and trying to manage unexpected scenarios that might pop-up from time to time – like Brexit!
What made you want to work in the industry?
I worked for an automation company. As a supplier I made some excellent contacts in the third party logistics sector and it went from there.
If you could change anything in the industry what would it be?
I think there is room to improve levels of professionalism in the industry. Given that logistics is so critical to the UK economy, the sector should always seek excellence.
What is the funniest thing that has happened to you recently?
I got accused of stealing a sandwich. I went to self checkout, scanned the sandwich and it locked up, so I used the next till, paid and left. A shop assistant was shouting across a busy car park at me. I was horrified! At least my wife found it funny.
What three traits define you?
Strive to deliver on what I commit to, not taking things too seriously and attention to detail.
What's the most important trend you see today?
Since the start of the Covid crisis, and particularly with Brexit, there has been a trend towards building resilience into supply chains.
How do you define success?
Delivering what we said we would and then clients coming back to us with repeat business.
What's the most interesting thing about you, which we wouldn't learn from your CV?
I'm a level 2 FA qualified football coach and I run a youth team in Oxfordshire. 
If you weren't working at Bis Henderson, what would you be doing?
I would like to think that I'd be working in automation. As a kid I was always putting together Lego models and taking things apart. I'm an engineer at heart.
Where do you see yourself in five years?
Working to further develop Bis Henderson Space and its strategic approach to managing inventory. 
To stay up to date on the latest, trends, innovations, people news and company updates within the global trade and logistics market please register to receive our newsletter here.
Media contact
Rebecca Morpeth Spayne,
Editor, International Trade Magazine
Tel: +44 (0) 1622 823 922
Email: editor@intrademagazine.com