Taking a look into the upcoming transport logistic, due to take place at the Trade Fair Center Messe München, on May 9-12 2023  
Although transport logistic isn't due to open until May this year, the event is already looking like it is in an extremely good place and isn't one to miss out on. 
Due to take place from May 9 to 12, 2023 at the Trade Fair Center Messe München, the international exhibition for Logistics, Mobility, IT and Supply Chain Management expects to fill ten halls once again and will cover an exhibition area totaling around 110,000 square metres (B1 to B6 and A3 to A6, as well as the open-air site and rail tracks in the eastern part of the exhibition grounds).  
Back as an in-person event for the first time since the pandemic, regulars to the show will be able to reunite with those they haven't seen in years, and those attending for the first time will be able to network with a wide range of personalities and professionals in the sector. The four-day trade show offers innovative products, systems and technologies, as well as a wealth of expert knowledge, all under one roof. As part of the exhibition is air cargo Europe, a meeting place for the international air cargo industry, back for its ninth iteration. 
Conference 
The conference programme will consist of over 50 presentations and panel discussions. With more than 250 experts, Transport logistic 's conference programme will address what moves the logistics industry forward, and will provide know-how on hot topics, innovations and trends within the market.  
Across the four days of the conference, attendees will able to attend a wealth of talks.  
The first day of the conference features talks on 'The Influence of Geopolitics on your Supply Chain – Current Classification and Outlook', 'Digital Supply Chain – On the Special Role of AutoID Technologies as Enabling Technologies with Special Consideration of Transport logistic s Aspects', 'Supply Chain Law – What Expectations Does the Chemical and Pharmaceutical Industry Have of its Logistics Partners?', and 'At Risk of Collapse, Poorly Planned and Analog – Regardless of Whether it's Roads, Waterways or Railways, the German Infrastructure is on its Last Legs'. 
The second day of the conference brings with it talks such as 'Future of Freight – the Digital Imperative', 'Decarbonization in Long-Distance Road Transport: Hydrogen Trucks as a Savior?', 'Upheaval, Resilience Demands, Cost Pressure, Staff Shortages, Energy Crisis, Climate Policy – How do Logistics Companies Weather the Perfect Storm and Sail Successfully towards the Future?' and 'Digital Logistics – Opportunities and Challenges of Smart Mobility for Goods and Merchandise'. 
The third day features interesting talks on 'Logistics for Energy Transition', 'Challenges and Opportunities of Logistics for the Supply and Attractiveness of City Centers', 'Digitalisation in Supply Chains in Research and Practise', and 'Why it's Valuable for Logistics to Work with Startups'. 
The final day is much shorter than the others, but by no means less interesting. Talks include 'Gen Z + Logistics – Make the Match!', 'Talent, Career and Sustainability – Is Logistics Attractive Enough for the Next Generation?' and 'New Ways of Eurasian Logistics – Questions and Decisions'. 
The conferences cover the past, present and future of the industry, and what needs to be done in order to remain an ever-growing and effective industry.  
Read the rest of this exclusive interview in our latest issue here
Never miss a story… Follow us on: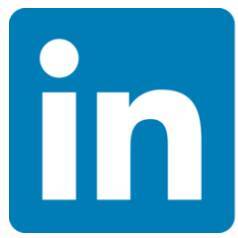 International Trade Magazine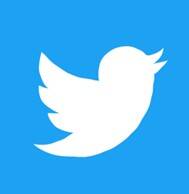 @itm_magazine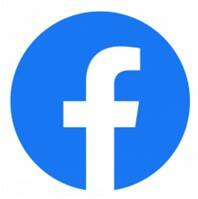 @intrademagazine
Media Contact
Anna Wood
Editor, International Trade Magazine
Tel: +44 (0) 1622 823 922
Email: editor@intrademagazine.com