Sarah Laouadi, European and International Policy Manager, Logistics UK discusses the end of the post-Brexit grace period and what it means for the logistics industry
From April 2021, various grace periods and temporary measures designed to ease the transition to the post-Brexit trading environment will come to an end. In this article, Sarah Laouadi, European and International Policy Manager at Logistics UK, provides an overview of what traders can expect over the coming months as new rules come into force for those moving goods between the UK and EU.
What to expect for GB to NI trade
Firstly, we will see a number of changes to the processes governing NI-GB trade. Under a current grace period – set to end on 1 April 2021 – customs declarations are not required for the majority of parcels received by NI residents or businesses, with the exception of parcels sent business to business that contain goods worth over £135 in value. While the grace period is a workable solution in the short term, with the logistics sector moving tens of thousands of parcels a day into NI, securing a long-term derogation will be essential if significant disruption caused by the increased administration is to be avoided, especially in relation to business to consumer parcels. 
Under the terms of a grace period that also expires on 1 April 2021, most products of plant and animal origin are currently exempt from Export Health Certificates (EHCs) for entry into NI from GB (subject to conditions). However, since 22 February 2021, those transporting certain meat products, including sausages, have had to comply with EHCs and are trading on a qualifying grace period of six months for continued access to the NI market, after which the future for these goods from GB to NI is uncertain. Both of these grace periods apply to authorised traders – such as supermarkets – and their trusted suppliers. The logistics industry and government must work together as an urgent priority throughout the next six months to provide a longer-term solution, such as a possible trusted trader scheme for retailers and food suppliers.
Staged introduction of additional UK import requirements on EU to GB trade
Whilst the EU decided to start applying its full set of import requirements on 1 January 2021 to all goods entering its territory, the UK government opted for a 3-stage approach whereby UK import requirements on incoming trade are introduced gradually. Since the end of the transition period, a light touch approach has been in force, with customs easements and risk-based sanitary and phytosanitary formalities focusing on a selection of high-risk products. 
At present, traders may decide to defer their full import declaration up to six months after the point of importation, provided they duly keep their own records. From 1 July 2021, this possibility will no longer be available, requiring traders to update their own processes. Logistics UK advises all those involved with the import of goods from the EU to check the GOV.UK website to see how it will impact their operations and if required, they should seek to appoint a customs agent in plenty of time.  
Safety and security declarations will be required for EU to UK shipments from 1 July 2021; they are required already to move goods between the UK and the EU. As one declaration is needed for each consignment, thousands of these statements may need to be submitted for a single truck load. 
Many of these goods will also face product-specific requirements, such as checks on a significant number of agri-food products and the provision of specific sanitary and phytosanitary documentation. Until the end of March, export health certificates are only required for live animals and a reasonably small number of priority plant-products. Certification will be extended to all regulated plants and products of animal origin on 1 April, placing the onus on EU-based traders to secure the services of official vets for their exports to the UK. Dialogue between UK businesses and their EU-based supply chain partners is and will remain essential. July will mark the beginning of a new phase with physical sanitary and phytosanitary checks on UK-inbound trade being conducted at border control posts (BCPs) rather than at destination. Once again, cross-channel communication will be crucial to meet the BCP pre-notification requirements. 
Aviation market access
With the UK aviation industry regulated at international, bilateral and national levels, the end of the Brexit transition period also marked a significant moment for air movements between the UK and EU and these changes pose a challenge to future efficient air cargo operations. While planes continue to fly between the UK and EU member states, Brexit has changed the way the fundamental traffic rights that provide air access are granted: the 'freedoms of the air'.
While the first four freedoms of the air were confirmed in the UK-EU free trade deal, the fifth freedom was not; instead, it is being negotiated in bilateral arrangements between the UK and individual member states. The fifth freedom allows a plane travelling from one country to stop off in a second country, unload cargo and then travel onward to a third country.  Logistics UK is urging the government to ensure air cargo operations continue to have access to all EU states under the fifth freedom rights and while temporary arrangements work in the short term, we are calling for a long term, sustainable approach to accessing later freedoms for air cargo. 
As we approach the end of the grace periods and temporary measures outlined, which were designed to assist businesses in the transition to the post-Brexit trading environment – and with other measures are yet to be agreed – the logistics industry, government and other stakeholders must work together to ensure sustainable solutions are in place for the challenges the logistics sector will face. All members of the supply chain must communicate, work together and engage with government guidance to keep goods moving as seamlessly as possible as businesses adjust to post-Brexit operations.
Northern Ireland Protocol
After issues have occurred moving goods between GB and Northern Ireland since the start of the year, Logistics UK has raised the concerns of the sector concerning the implementation of the Northern Ireland protocol with representatives of both the EU and UK governments.
Seamus Leheny, Policy Manager for Northern Ireland at Logistics UK, attended a government roundtable on 18 February 2021 – chaired by the Rt Hon Michael Gove MP and European Commission Vice President Maroš Šefčovič.
He commented: "Several formalities under the Northern Ireland Protocol are causing difficulties to logistics businesses; we need the right processes in place if the Protocol is to be successful in supporting trade flows. The roundtable opened a vital new dialogue between the business community and EU-UK governments but there is much work still to be done to smooth trade flows – industry needs to be given clarity, certainty and simplifications in the weeks and months ahead."
He added: "Logistics UK laid out three key asks: firstly, we want to see the development of a Retail Movement Scheme to govern the transportation of agri-food goods, plants and animals between GB and NI. The checks on these items – known as sanitary and phytosanitary (SPS) checks – must be proportionate to the low risk these items present to health to prevent any unnecessary administration and delays. Secondly, industry needs to see the introduction of a Trusted Trader status for parcel operators to reduce expensive administrative burdens placed on business to consumer consignments. And finally, to enable the successful delivery of these schemes, the grace periods currently in place under the Protocol must be extended sufficiently to enable longer term simplifications to be agreed and implemented."
"Both the UK and EU government representatives expressed their commitment to reaching pragmatic solutions and I look forward to meeting again on a quarterly basis to ensure the Protocol is best serving the business community."
Logistics UK (formerly FTA) is one of the UK's leading business groups, representing logistics businesses which are vital to keeping the UK trading, and more than seven million people directly employed in the making, selling and moving of goods. With COVID-19, Brexit, new technology and other disruptive forces driving change in the way goods move across borders and through the supply chain, logistics has never been more important to UK plc. Logistics UK supports, shapes and stands up for safe and efficient logistics, and is the only business group which represents the whole industry, with members from the road, rail, sea and air industries, as well as the buyers of freight services such as retailers and manufacturers whose businesses depend on the efficient movement of goods. For more information about the organisation and its work, including its research into the impacts of COVID-19 on the whole supply chain, please visit logistics.org.uk.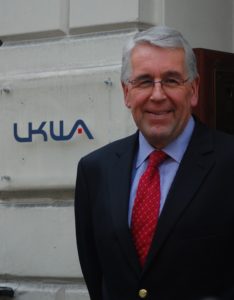 Commentary: Peter Ward, CEO, UK Warehousing Association (UKWA)
The UK Warehousing Association (UKWA) will be hosting a 'virtual' panel discussion with leading speakers from major logistics user brands to discuss the radical changes retailers are having to make following the global pandemic, continued closure of 'non-essential' high street stores and the super-acceleration of online shopping.
High profile speakers Chris Warn, Global Logistics Director at Pentland Brands, Iain Bartholemew Director of Logistics, International & Europe, Urban Outfitters, John Munnelly, Head of Distribution Operations at John Lewis plc and Juan Manuel Santiago Mendez, CEO of Mercedes-Benz Parts Logistics UK, will join me in a live event to discuss what's next for retailers and ask whether the 3PL sector is ready to 'step up'.
Retailers are looking at radical new strategies for serving their customers, including massive reconfiguration of their logistics networks to move stock closer to consumers, improve agility and meet delivery expectations. Few have appetite for either the investment or the disruption associated with bringing this 'in-house' and are looking to their 3PL partners to take up the challenge.
We have brought together this high-powered panel of speakers to share their thoughts with the 3PL community and describe what logistics user customers will need from their supply chain partners going forward. If our industry fails to listen to the changing needs of customers or proves unable to take advantage of the emerging opportunities, we face a real threat. Rather than logistics being the new retail, we may instead see retail becoming the new logistics, if logistics users are driven to take control of their own warehousing, fulfilment and distribution requirements.
I urge UKWA members and non-members alike to seize this unique opportunity to gain valuable insights into what customers will expect from them in the 'new' post-pandemic, post-Brexit world.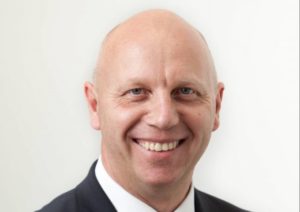 Commentary: Carl Hobbis, Executive Director, BIFA
There has been a sharp decline in the number of individuals that have started their journey on the International Freight Forwarding specialist apprenticeship. Forwarding businesses have many difficult commercial decisions to make, but shelving apprenticeships should not be one of them. 
It is vital to continue to recruit freight forwarding apprentices and build capacity to start equipping a new generation with the knowledge and skills to face the challenges ahead in the post Brexit and post Covid-19 world.
The fall in apprenticeships is not just a freight industry problem. Government statistics show a sharp decline in apprenticeship starts across the entire country. However, for the freight industry the issue is even more acute because of that huge upsurge in its workload both before and after the end of the Brexit transition period.
We are at an important crossroads and we must protect the future of the sector as we meet the changing supply chain management demands that have resulted from the pandemic and the UK's exit from the EU.
To stay up to date on the latest, trends, innovations, people news and company updates within the global trade and logistics market please register to receive our newsletter here.
Media contact
Rebecca Morpeth Spayne,
Editor, International Trade Magazine
Tel: +44 (0) 1622 823 922
Email: editor@intrademagazine.com