Heading to the Rotterdam Ahoy in Rotterdam, Netherlands, StocExpo is an action packed three-day exhibition and conference for the tank storage industry. Over 120 of the largest companies in the global tank storage and future fuels industry have already signed up for StocExpo 2023, which takes place on the 14-16 March 2023. The event will be the perfect time to ensure companies and individuals are staying ahead of the competition, networking opportunities and gaining brand new business. 
The tank storage and future fuels event is in for another unmissable exhibition! Those exhibiting include Ivens Group, which are a worldwide global player in total liquid storage solutions for the petrochemical sector. Emerson, which is a major provider of process automation systems, instrumentation, valves and services for storage and bulk liquid terminal facilities globally, has also signed up to exhibit.   
Honeywell Process Solutions will also be in attendance, which pioneered process automation control and thermal process solutions, and today, plays a critical role across the entire lifecycle of an industrial facility.  
Rikki Bhachu, Head of Marketing for StocExpo said: "Unarguably the tank storage and future fuel industry's event of the year, StocExpo 2023, is designed for those looking to get amongst key industry innovators and their cutting-edge services and products. Visitors will be surrounded by industry professionals who are able to offer expert information and advice and anticipate what the future looks like globally for tank storage.  
"Returning to the Rotterdam Ahoy, the event provides an unmissable opportunity for exhibitors to showcase their new innovations, launches and developments to like-minded professionals and potential business leads." 
Over three days, thousands of professionals from leading oil majors, terminals and storage players across the world attend the exhibition and conference. The exhibition is globally represented by exhibitors from across the supply chain. The conference reflects on current challenges and future developments in terminal safety, efficiency and sustainability. 
Women in Tanks 
1 in 8 engineers in the UK are women, & hugely successful in their roles. 
StocExpo are bringing forward a new initiative called 'Women in Tanks'. This brand-new initiative aims to promote diversity in the industry, as well as to celebrate what a great place the sector is for women and men to work in. 
FETSA Tank Storage Conference 
Held as part of StocExpo, the FETSA (Federation of European Tank Storage Associations) Tank Storage Conference will be one of Europe's largest tank storage and future fuels conferences. The session will attract terminal operators, ports, traders, policymakers, future fuel, chemical, and oil and gas producers from around the globe. 
The entire industry will come together to discuss the future of tank storage including the geopolitical, energy, and digital transitions as well as resilience in the face of a changing world. With constant developments in the world impacting the sector, conferences like these are of utmost importance to ensure the industry on a whole remains on the same page and shares knowledge.  
On the first day of the conference, sessions will focus on 'security of supply'. This day will begin with a site visit to Koole Terminals in Rotterdam for those attending the conference. This first day will include an array of talks, including 'The impact of the Russian/Ukraine war on supply routes', 'What to look out for in the storage sector in 2023', 'Innovative protection systems for high pressure hydrogen gas storage tanks', as well as panel discussions focusing on 'Securing Security of Supply' moderated by Patrick Kulsen from Insights Global, and one focused on 'Promoting and attracting diverse talent within the tank storage market', moderated by Anamika Talwaria, Editor of Tank Storage Magazine.  
Read the rest of this exclusive interview in our latest issue here
Never miss a story… Follow us on: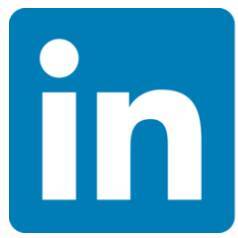 International Trade Magazine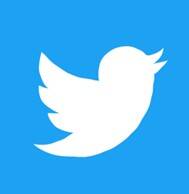 @itm_magazine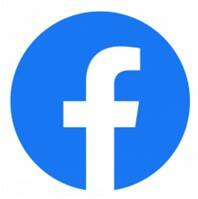 @intrademagazine
Media Contact
Anna Wood
Editor, International Trade Magazine
Tel: +44 (0) 1622 823 922
Email: editor@intrademagazine.com